Surfside Beach features 36 access points to the beach throughout town. During your stay in a Surfside Beach rental, make the most of your vacation to enjoy the sandy shoreline. As a renowned family-friendly destination, the beach is a perfect place to enjoy the salty ocean air, sunny weather, and fun that can be found playing on the shoreline!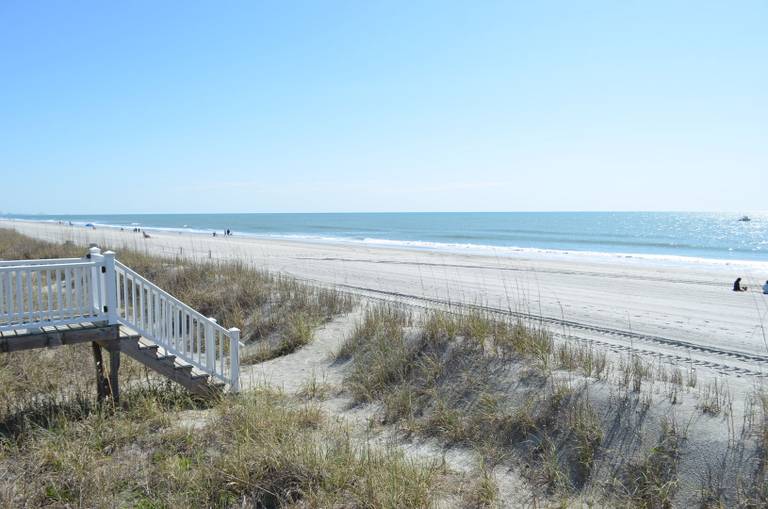 Surfside Beach Access & Facilities
36 Access Points
Wheelchair access is available at the entrances at 3rd Avenue North, Surfside Pier, Melody Lane, and 13th Avenue South
Facilities can be found 13 different points on the beach. Learn more here
Learn More About Surfside Beach Access Points
Swimming & Surfing
Swimmers should be sure to always follow lifeguard instructions
The Summer Surfing Season is from May 15th to September 15th. During this season, surfing is only allowed in designated areas between 10:00 AM and 5:00 PM
During off-season, surfing is allowed anywhere on the beach from sunup to sundown except for within 300 feet of any piers
Surfside Beach Rules
No alcohol is allowed on the beach
Beach gear (chairs, umbrellas, surfboards, volleyball nets, etc.) may not be left or set up upon the beach between 9:00 PM and 7:30 AM
Beach gear may not be set up between the ocean and any lifeguard stands
Shading devices cannot be larger than a maximum size of ten feet by ten feet (10' x 10')
Fires are prohibited on the beach
Smoking is prohibited on the beach
Dogs are not allowed on the beach between 10:00 AM and 5:00 PM May 1st — Labor Day. Leashed dogs are allowed on the beach at other times
No alcoholic beverages on the beach
Fireworks are not permitted on the beach
Holes dug in the sand are not permitted to be deeper than 2 ft deep and must be filled in
Learn More About Surfside Beach Rules
Parking
Paid parking can be found throughout Surfside Beach at metered spaces and 12 parking lots
Learn More About Parking in Surfside Beach

Find a Surfside Beach Vacation Rental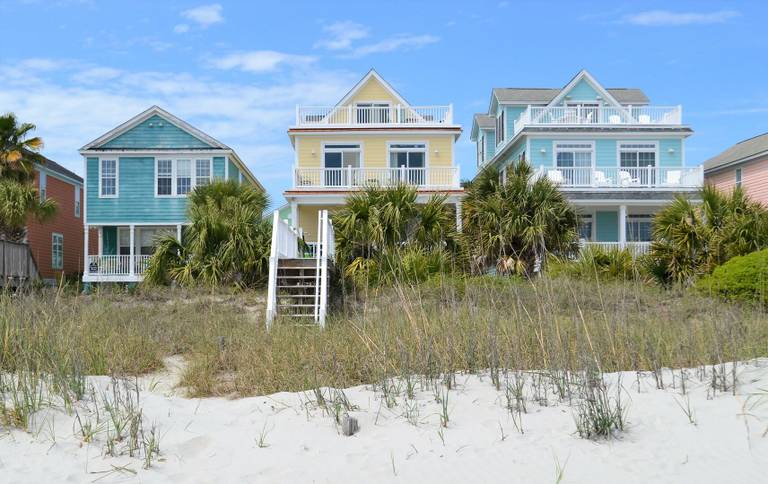 Ready to enjoy the relaxation of Surfside Beach? Browse our inventory of Surfside Beach vacation rentals! With oceanfront locations, beach interiors, and amenities like private pools, hot tubs, and elevators, you'll find the vacation rental of your dreams! Start planning a Surfside Beach beach vacation today!